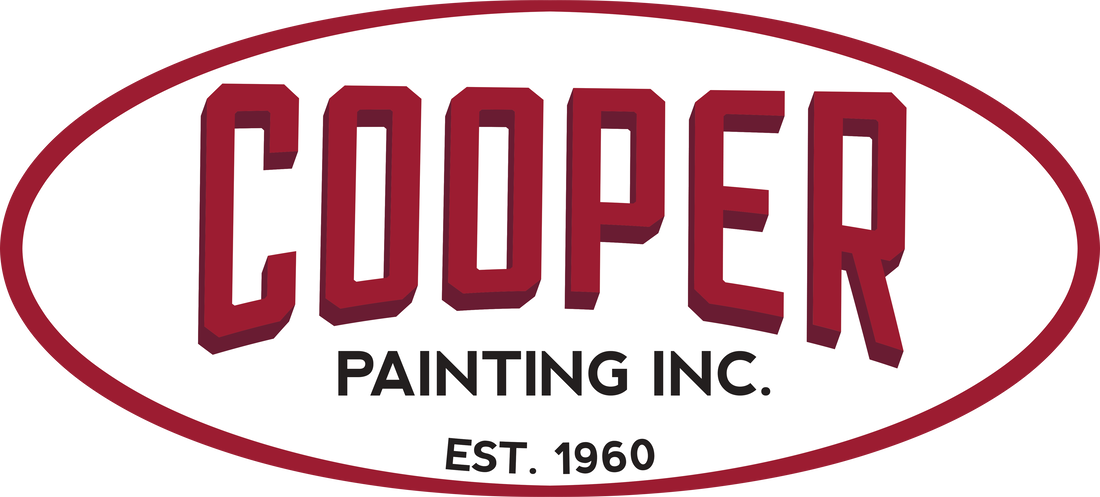 Here's What People Are Saying
---

"Jason and Drew were here every day bright and early, ready to work. They worked hard the whole day, only taking time for lunch. They chatted and laughed as they worked. Every now and then we could hear them chatting, and not one bad word was ever said. They praised their jobs, and were thankful for Paul. Those kind of employees are rare and hard to come by. We hated to see them leave. Very good, hard working guys!"
- Gay Barnhart

​


"Once again Cooper Painting has demonstrated their excellence in their industry! We have used them before and will again. The entire experience is first class. A special shout out to Jose and Luis. They were extremely professional and always cleaned up at the end of each day. We could not be more pleased with the results!"




-John and Gwen Gibson


​

"What a team! Jesse, Santino, Jose, and Nick did an exemplary job painting our little house. I am extremely satisfied with the quality and professionalism of the work. Your team shows an attention to detail and a pride in craftsmanship too rarely seen these days. Your staff was knowledgeable, personable, and punctual. They arrived on time, did the work as agreed (and then some!), cleaned up all debris, and put everything back where it was before they started. This is the second time Cooper Painting has painted our house and they exceeded even their own high standards from the first time."
- Janell Alewyn"Thanks so much! We will be pleased to recommend your company to everyone that we can!"
-Jolene Palmer

"Thank you for such a great job!!! We feel as though we're in a brand new home! Cooper Painting is the BEST!!"
-Jim and Jan Leary

"We have had many neighbors tell us how great the job that you did turned out. We are highly recommending your company to whoever is in need of house painting! The crew who worked at our house was great, very polite and accommodating."


- George and Ginger S."Thanks again for the service that you provided on our home. It looks new again and we are very pleased. Thank you!"
-Patrick Rohr

"Joel and I want to thank you and your employees for a wonderful painting job on our new home. Your team has turned a plain home into a colorful, warm home. Your company is one of the best organized and customer friendly services we have ever dealt with. Thanks again to all and we will certainly recommend you!"
- Joel and Marsha Goldstein

"Both my tenant and I are very pleased with the painting. She was also very impressed with the politeness shown her by your employees. Thank you!"
- Virginia Isom

"Thank you so much for recommending Cooper Painting. They are truly the best. Their crew was on time, polite and clean. They totally exceeded my expectations. I would recommend them to everyone! On a scale of one to ten (ten being the best) THEY GET A "10".
- Antoinette Witt"I am not sure that I told you how very much I appreciate all your efforts and those of William and Sean to paint the house in a way that makes it a joy to inhabit. I want you to know that I love the colors that we selected and the way the house was painted. I have received many compliments from friends and relatives. Honestly, I have been so occupied with getting things on the walls, and just keeping up with day-to-day activities, that I have also taken for granted the outstanding job you all did with the painting. Please know that I am very grateful and I do hope that in the future you will receive many referrals as a result of the work that you all did on my house."

- Linda Kay Schultz"I never imagined that keeping the business local would produce such quality work from some of the best in the business. My painters worked long days in order to accomplish the job on schedule. They were also very gracious and patient with my pets. This company is certainly worthy of the Rosie on the House endorsement."
- Maria Rascon
"Having worked with Cooper Painting in the Industrial Environment for many years, I am pleased to give them very high marks. You can rely on Cooper Painting to be on time, in budget and provide very highly skilled painters using excellent quality products. Cooper stands by their work."
- Steve Narney
"Paul Cooper painted the entire interior of our home. The work they have done was completed in a timely fashion and a very professional manner. In my estimation it was a very reasonable price. We soon plan to have him paint the exterior as well. Would recommend Paul and his team to anyone needing paint work done."
- Larry Morrow
"I want to thank you again for the wonderful job you all did on our garage and shed. It far exceeded my expectations and I am thrilled with it. I hadn't initially even thought about doing the garage but am now so glad I did. The crew was friendly, courteous, and very professional, as well as doing a great job."
- Carla Larson"Your crew of two arrived on time, got set up and started right in. Sean and Eric did a great job from the beginning prep to application and clean up. All three rooms they painted look awesome. A very professional job done by competent, very nice young me. I will need painting done in the future and I will be calling Cooper Painting." - Jeanie MacBeath
"I wanted to thank Cooper Painting, Inc. for painting our home. Bill Runyan was easy to work with and provided us with information that allowed us to select what was best for the painting of our home. I also would like to thank the painters for their professionalism and great work ethic while painting our home. They had a great sense of humor as they were working around our home."
- Kenneth and Sue White
Cooper painting has completed my house. I invite you all to look at it. I am Thrilled with their work and my neighbors have commented on how nice it looks. Paul – you should be proud of your work and Roger, Robert and Rubin should get a good pat on the back. 'Professional Painters'! You can use me as a reference anytime.
-Jim Begin
​
"
We have chosen Cooper Painting for our indoor and outdoor painting needs since building our home over 20 years ago, we wouldn't ever consider going anywhere else. You can't beat the customer service from start to finish, this company goes out of their way to make sure you are completely satisfied with the work they do. Cooper's just completed a full outdoor paint job for us including the wall around our property and all woodwork. Our home and wall are stucco and Julian, Chris, John and the crew made sure all prep work was perfect, filling in cracks, pressure washing everything prior to painting and keeping us updated daily on what was completed that day and what will be done the next day. Upon completion, they do a detailed walk through with the customer to see if there any concerns. The end result is something we are proud of, our home is beautiful, thanks to Cooper Painting. A very special thank you to John, Chris and Julian, you guys are awesome."
-Claude and Carolyn Brown
Cooper Painting Inc., Casa Grande, AZ 520-836-3941